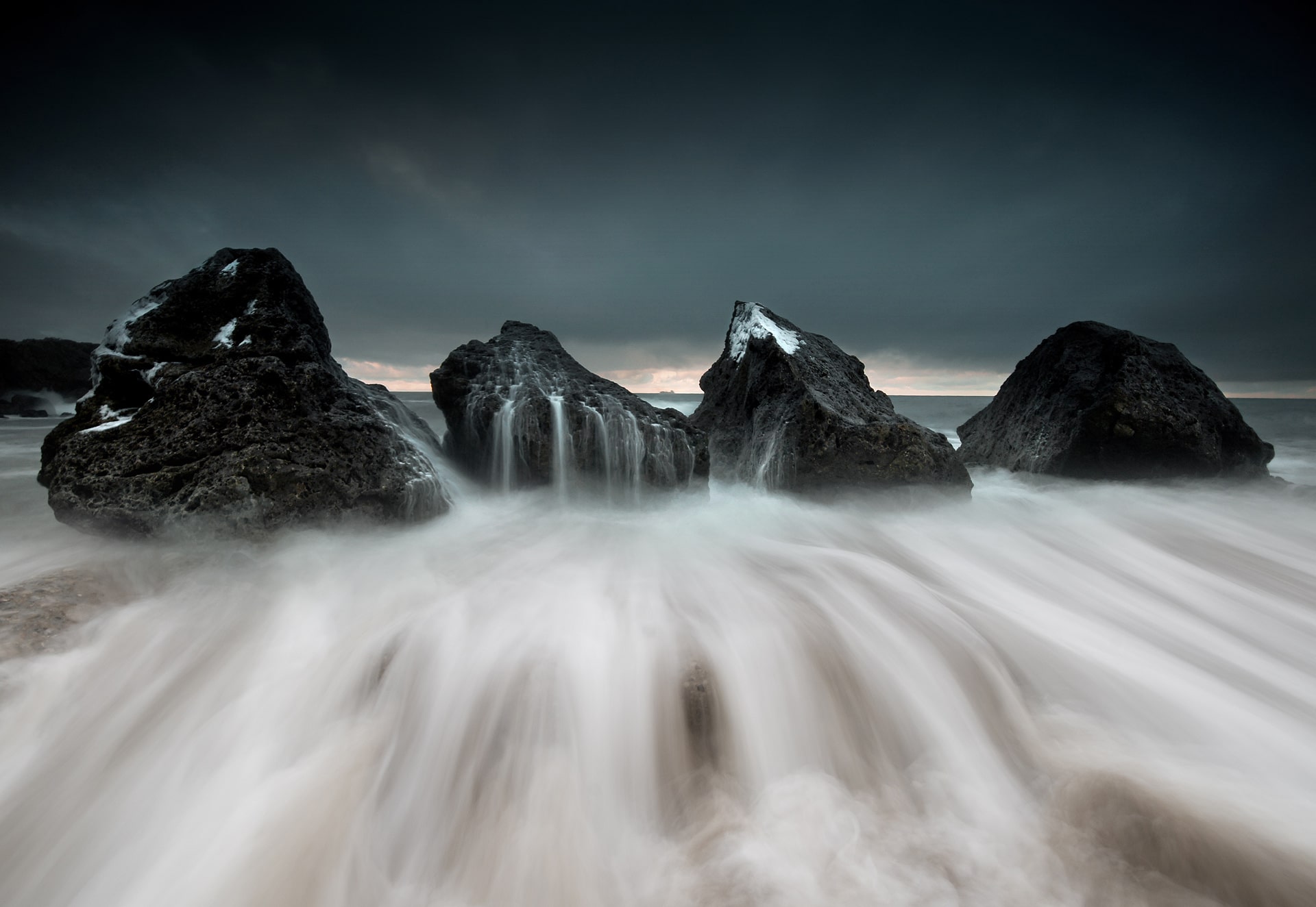 The NFT community is full of interesting, exceptional talents. Especially interesting to me are interdisciplinary artists who are talented in multiple categories! That's why I'm happy to introduce Karen Atkinson today, who not only represents a broad spectrum of photography but is also at home in the world of music.
Karen  please tell who you are!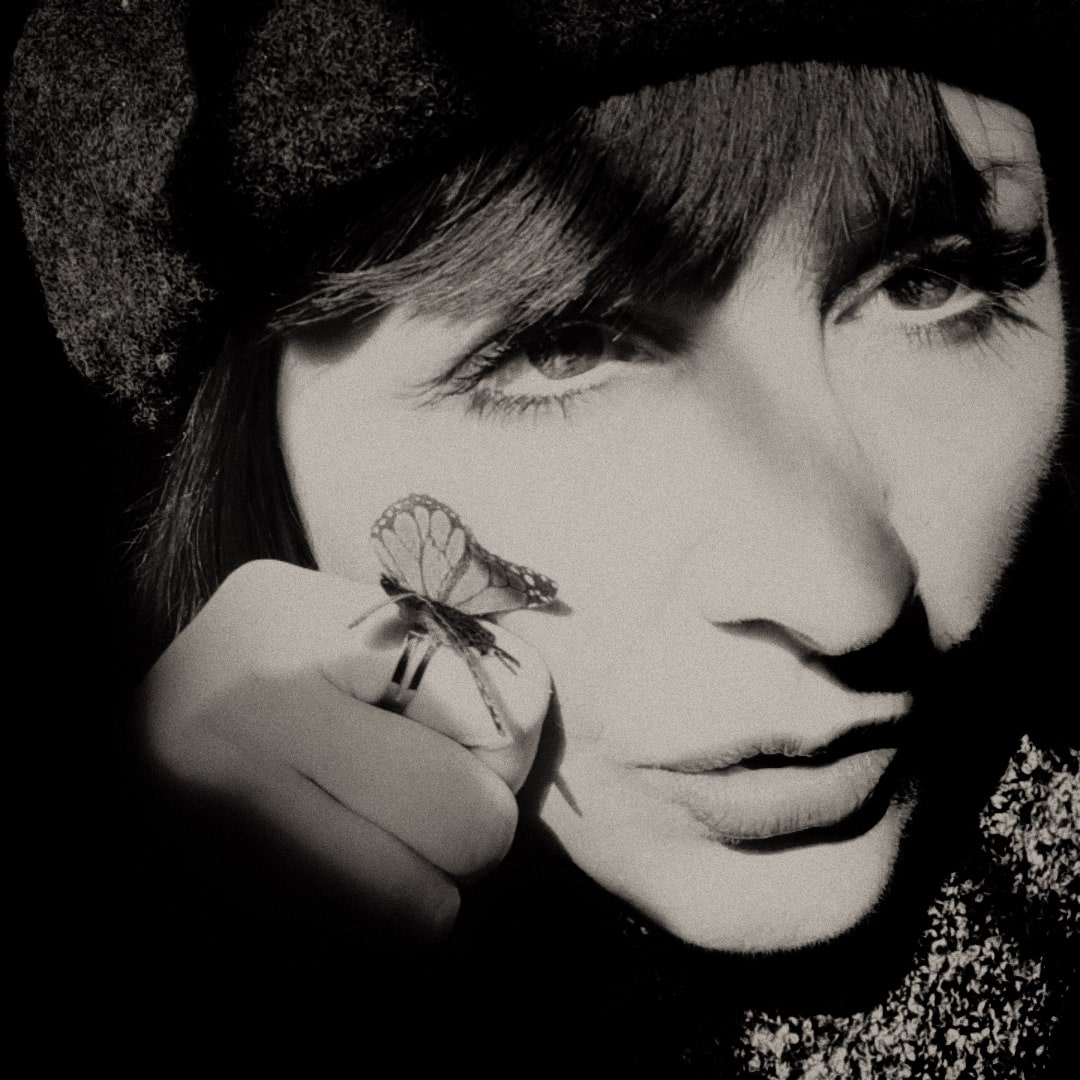 Hello from Karen, Tyneside, UK. Thanks to Sebastian for dreaming up this project and the ever-supportive and talented
Jennifer Vahlbruch
(
@JenVahlbruch
) for giving me the chance to share some images and shine a light on what makes me creatively tick.
I find it really hard to describe my own music, or my photography. For a fuller flavour of how others perceive my efforts, I'd go read what words these writers, friends and collaborators kindly contributed.
On my website you can read what Michael Chaplin, Nathan Wirth and Phil Murphy wrote about me.
So, two passions – music and photography. Not a moment goes by when I don't have a song brewing in my head, maybe a choral harmony jiggling for attention over a new picture to edit or another genre to try. Lyrics and poetry will be drifting in and out. Not even Bobby, the very-vocal-cat, he who is the greatest attention-seeker of all, can create a din louder than the sounds within. Photography and music are the language of my life, they are the audio/visual constants that make it all worthwhile.
How did you get involved with NFTs
I saw more and more articles appearing in the national press examining what NFT's were at the start of this year, and became intrigued as to how artists and musicians were using them and could earn on their own terms. Initially, I was keen to learn about how this could impact on my music, but then, after delving more and seeing what kinds of artwork were being featured on Twitter, I got the bug and started thinking about minting some of my own photography. 
What do you create? What makes your work stand out?
Seascapes are inescapable, I can't resist them. Coming from the North East of England, I am spoilt rotten with the nearness and lure of the sea - I can be in stunning Northumberland in next to no time, listening to hypnotic waves, prancing around in wellies on slippy green rocks, and staying well beyond the blue hour. The coast is where I practised long exposures for years, playing with filters, and getting lost in that other world. 
You'll find ICM work, & floral macro abstract work scattered about my portfolio, my first ever listed NFT is an interpretation of the inner-world of a Peony.
There's mono film and digital work, decades of dodging and burning! It's these that have been commercially successful and exhibited and published in the Landscape Photographer of the Year Competitions. I love my OM-1n, just the sound of it is a joy and getting the composition and framing spot-on is a must when you don't want to waste a shot. There's nothing more awesome than black and white photography when it's done well. These masters rise to the top of my mono world - Sebastiao Salgado, Ansel Adams, Josef Koudelka, Don McCullin, and Chris Killip. I'm lucky enough to be able to see a collection of CK's inspiring works most days because he gifted a series of large print shots to one of the two city-centre Art Galleries I work in. This Gallery job also means I get up close and personal with a wide-range of art and artists, with ever-changing exhibitions. The permanent Collections alone range from Pre-Raphaelites to Contemporary. I'm often seen peering over the tip of my glasses inspecting the minute brush-strokes of William Holman Hunt, Edward Burne-Jones, Paul Gauguin, Victor Pasmore, Bomberg, Sean Scully, Dod Procter, Laura Knight or John Martin, with changing exhibitions ranging from Francis Bacon to Lichtenstein and Monet. 
Please check out this incredible photographer, wonderful friend, and mono magician, Nathan Wirth.
Another collaborator and now good friend Michael Chaplin, writer, screenwriter and playwright, invited me to work with him on a book called "Hame, My Durham" about his own father, celebrated writer, Sid Chaplin. I love this quote below from the acknowledgment section of Michael's book which I think paints an accurate picture of my love for animals. I care deeply about all animals and their welfare. I've been Mam to a catteries' worth of cats, rescued and/or fed dogs, hedgehogs, foxes, birds, horses, bees and the odd squirrel. Oh, and rabbits. Never had an elephant though. Yet.😉 
 "During a series of sunny days in the summer of 2016 my photographer friend Karen Atkinson and I put on our boots and walked the bounds of Sid Chaplin's childhood and early adulthood, the corner of Durham he called his 'heartland', to take a snapshot of how the various places where he spent both are faring now, a century after his birth…A word about ponies. They were to be found more or less everywhere we went on our travels and Karen took photographs of all of them (more or less.)" 

Michael Chaplin
After I was invited to become part of an artist's collective with studio space in a local museum site, solo and joint exhibitions followed, which led to TV appearances, which led to commissions such as the project for Nexus, the local Metro transport operators to create 15 large print panels of photographic digital artwork for a Metro Station. I named it 'A High Place beside the Water'. Inspired by the history of the town, the project was part of the £389m modernisation of the metro transport system – sadly, that wasn't my fee!
Music
I may have peaked too soon when I achieved my dream to 'make a record' after I moved to the big smoke of London and in no time was working for an independent label. I worked with The Legendary Pink Dots and Ed Ka-Spel as Lady Voice on tracks called "Astrid", "Even Now" and "Moments".
*If you want to hear the Dots entire back catalogue, I'd optimistically set aside a good solid 20 years. You can start here!
https://legendarypinkdots1.bandcamp.com/
A highlight was when Youth (aka Martin Glover) and I got together (he of Killing Joke, now top Producer, bassist) to record my single. He's still a top bloke and is famed for producing The Verve's Urban Hymns, Crowded House, the Orb, and even albums with Paul McCartney. Part of the excitement was having our record mastered and pressed by Porky's Prime Cuts, and having Colin Faver play the test pressing in Camden Palace. Seeing Youth lying on the floor playing his bass in the air is an image I'll never forget. Or standing on the Tube station platform with his ghetto-blaster. I even got to sing in Abbey Road.
At the start of my Music Technology (Production) studies at college back in Newcastle, one of my lecturers, Martin McAloon of Prefab Sprout quickly plucked me out for sharing a new recording relationship with him. Some of these demo sessions can be heard on Soundcloud. This time was life-changing and significant because I was undergoing treatment for cancer (and wasn't to know then that I would do so again some years later, sadly), but I won't give it a capital c, and it didn't stop me making music. Or taking photographs! I've survived, despite taking on some life-sucking soul-destroying survival jobs.
https://soundcloud.com/ka-ren-music
Being locked-down in 2020 gave me precious time to be musically more creative than ever -seizing the time to learn new software, write a collection of songs, and work on my engineering. Only this week, I was over the moon to read a review published in Narc (listings and events magazine) that praised the 'flawless production' featuring one of those tracks from 2020 called Illuminance from a project I called ORCHID LOOP which is showcased on Bandcamp. All that time was not wasted!
Narc Review: Orchid Loop – Illuminance
"A delightfully widescreen and deceptively complex slice of crystalline pop which manages to sound like Astral Weeks, The Kick Inside and Voodoo at the same time (no small feat, believe me) Illuminance finds the South Tyneside-based artist Karen Atkinson (recording as Orchid Loop) weaving a rich tapestry of sound of multi-layered harmonies, cinematic strings and horns, slide guitar and funky bass pops that refuses to stay in the same place for too long, whilst wisely avoiding the pitfall of trying too hard to impress. The production is utterly flawless, serving the rich arrangement, which anchors itself brilliantly to Atkinson's voice, and demands endless repeated listening so you can wrap your head around the sheer might of the song itself." 
Future collaborations and collections?
Yes, please. Very keen to work with other artists/producers/musicians. The diversity and sheer deluge of fantastical NFT art and photography encountered so far through Twitter alone leaves me in no doubt that this time I have found the right path for me, right now. I'll keep on tuning in, hopefully expand my creative skills and learn new techniques, work with and support new talent and add more strings to my bow. 
If there's one thing that thrives, and helps others to thrive in the NFT community, it's support from other artists and fellow-travellers on this new voyage, at whatever level they may be. 
One person who has boundless energy and goes out of his way to help others in the community, including myself, is @aRRO_eth and his work and distinct style should be highlighted here, I reckon! It costs nowt to be kind, and invariably leaves you feeling better for giving back. Let's enjoy the mystery tour, glad to be on board at the beginning.
Where can people find you Karen?


"I might not always have time, but I'll always have dreams."

Karen Atkinson