Contaminated by Andy Schwetz
A little surprise feature for Andy Schwetz with his great release of a total of 86 photographs of Chernobyl taken over 5 years. Impressive work and a must have for every collector!
The project
86 contemporary photographs - taken in 5 years and 3 visits to the Chernobyl Exclusion Zone.
The idea for this series was born during my first visit to the exclusion zone. I realized that this is one of the most important places in the recent history of mankind, but there won't be so much left soon.
It is not only the place where the end of the nuclear age and the Soviet Union was heralded but also a place where you can see very well how quickly nature and wildlife take their places back when humans leave them alone. Moreover, it is also a time capsule of a vanished world power.
This collection offers not only the opportunity to collect unique motifs - but also gives you the possibility to own a piece of contemporary history, which will last forever in the blockchain.
An excerpt from Contaminated - the Chernobyl exclusion zone
The artist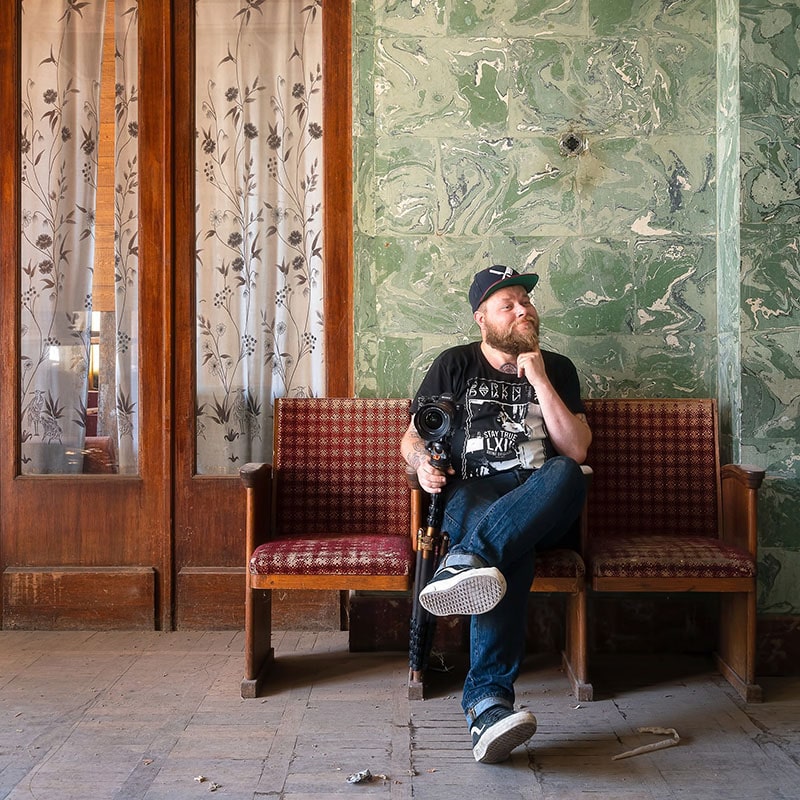 My name is Andy Schwetz, I'm 39 years old and i live in a Suburb near Munich, Germany.
As soon as I started looking through the viewfinder, I felt free. Free from all the pain and intrusive thoughts. Furthermore, I became able to see and capture the world the way I wanted to.
And it gave me the possibility to redirect and use all that negative energy to create something new and positive.That's why my love for "abandoned places" has grown so much that they are a large area of my creative field an artwork today. Because they reflect and show the way I am and/or the way I feel.
Want to learn more about Andy? Here is his whole story!
Here you can find Andys works