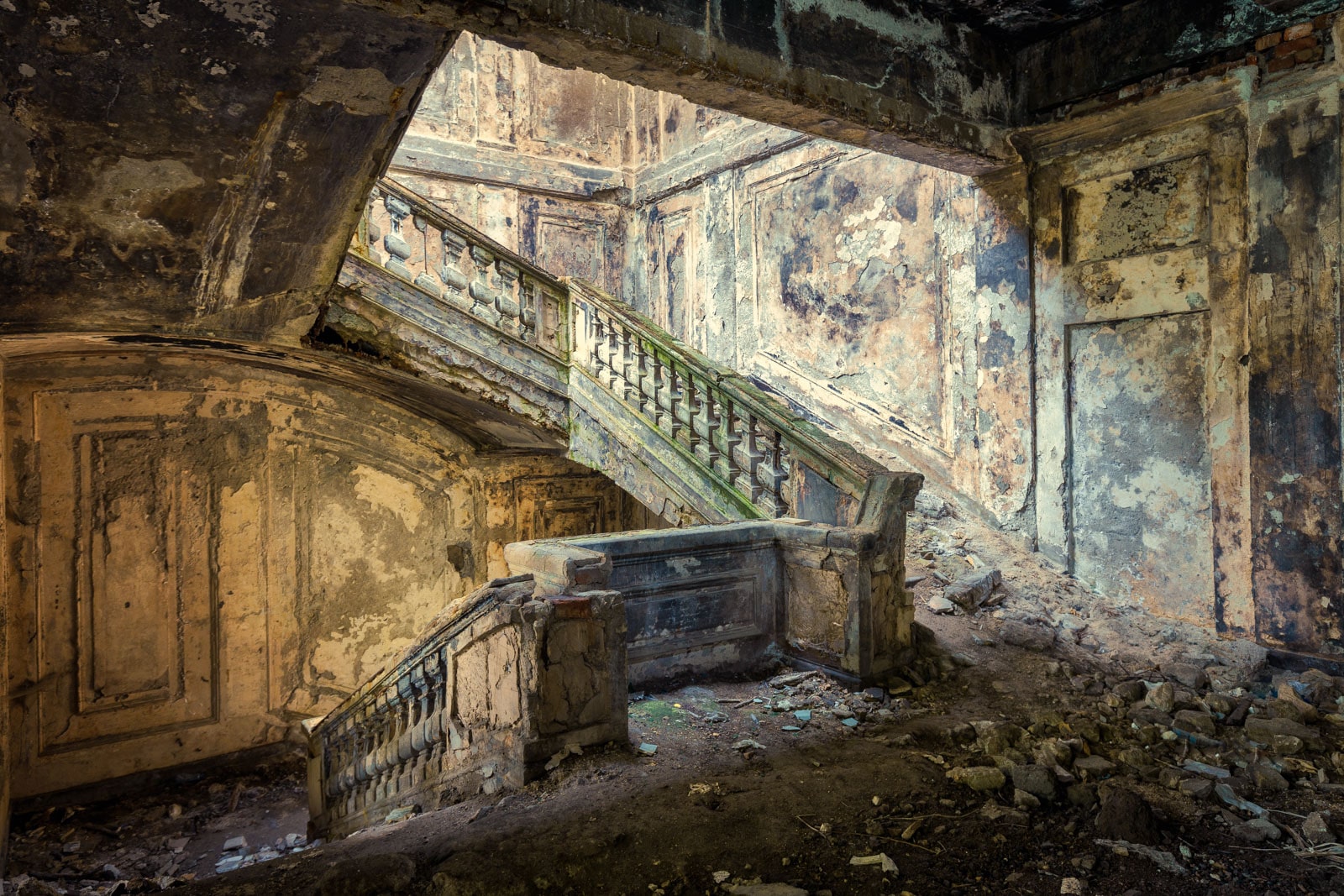 Let's take a look at the stunning photography of Andy Schwetz. Andy is not only a great photographer who specializes in abandoned places - he's also one of the nicest and most helpful people I've met in the NFT space so far.
Hey Andy, tell us who you are!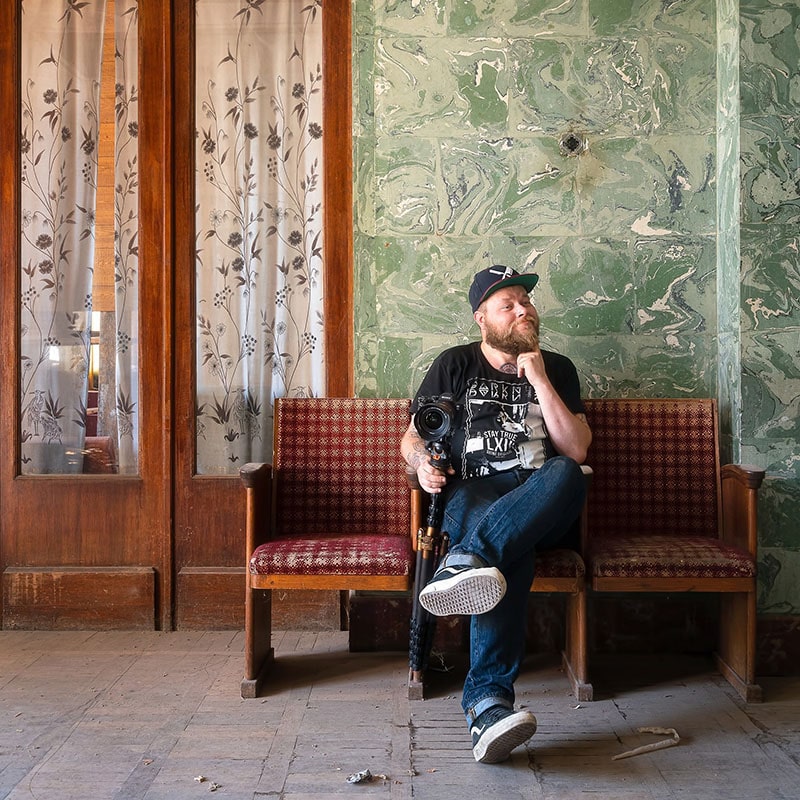 My name is Andy Schwetz, I'm 39 years old and i live in a Suburb near Munich, Germany.

The Story of my life, which has contributed a lot to my being a photographer and artist today is not short or easy to tell - but it is important for me to tell it because it is still influencing my artwork till today.

In 2011 I began to be more interested in photography and to deal with it intensively.
The unexpected death of my little daughter in 2008 led to severe depression and a sense of meaninglessness in my life and photography helped me a lot to find my way back to life and was the best therapy for me.

As soon as I started looking through the viewfinder, I felt free. Free from all the pain and intrusive thoughts. Furthermore, I became able to see and capture the world the way I wanted to.
And it gave me the possibility to redirect and use all that negative energy to create something new and positive.

That's why my love for "abandoned places" has grown so much that they are a large area of my creative field an artwork today. Because they reflect and show the way I am and/or the way I feel.
On the one Hand, they are abandoned and forgotten. They are obviously broken and destroyed. But, on the other Hand, if you take a closer look at them, you can still see their hidden beauty.
There's only one big difference: my time is far from over. The best is yet to come.
During the years, I have already traveled about 20 countries in order to capture those abandoned beauties and visited nearly 900 lost places. Although my main focus is to create artistic photographs, I am also interested in doing some photo series with a documentary character. I also like that, because the historical and contemporary value is as important to me as the artistic and creative aspect I mentioned before.

Becoming an artist has been a steady process with many ups and downs. I avoided taking the big step into the commercialization of my work for a very long time: I could not reconcile it with my principles for years.

However, when my wife and sister became seriously ill at almost the same time, I realized that it was time to stop wasting my talent and that I could still keep something idealistic, even if my art is available for sale.

And, of course, there is also a financial motivation behind it: at the moment, I am the only one of my 6-people-family, who is able to earn money.

During the last years, I already had a number of group and solo exhibitions. Currently I am working on my first official book about the Chernobyl exclusion zone. At the same time, I am working with a TV production company on a television series about life as an urban explorer, and, of course, I am currently working on my NFT career and degree of awareness. One of these major projects should be completed at the end of this summer.

All artists always have a close connection to our work. For me, it feels like so much more. It's my whole heart and soul and my life's work. First of all, it saved my life. Now, my big dream ist, that my art could contribute to make the lives of my loved ones a little better, easier and more carefree in the long run. So that the circle finally closes at the end.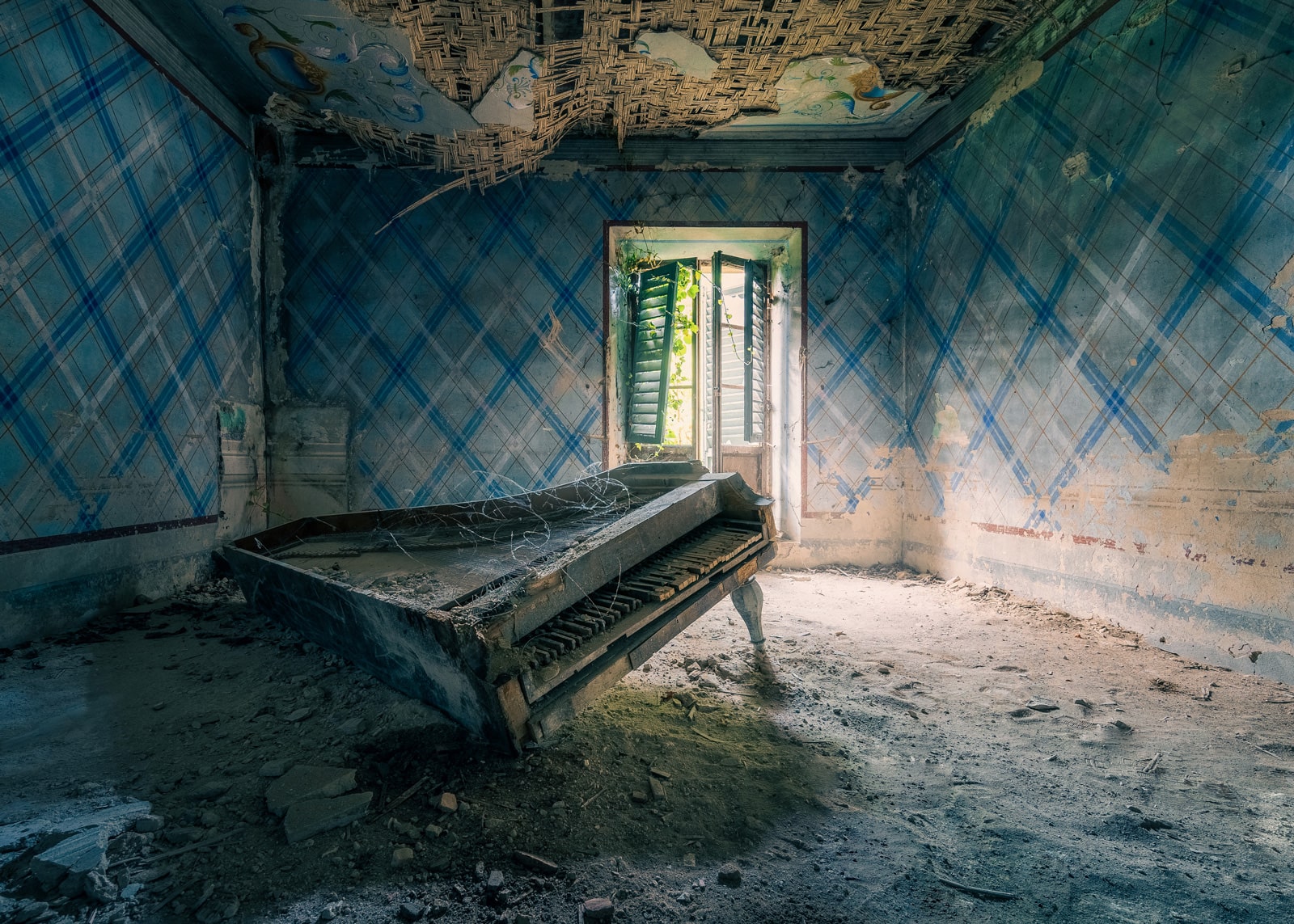 How did you get involved with NFTs?
I learned from a friend that there was a way to sell his art related to blockchain and cryptocurrencies.
I was a complete newbie in this field (and I still am), but basically very open to this topic and new technologies. This opportunity came very handy to me to steer my career and art in a future-oriented direction.
How do you see the future of the NFT market?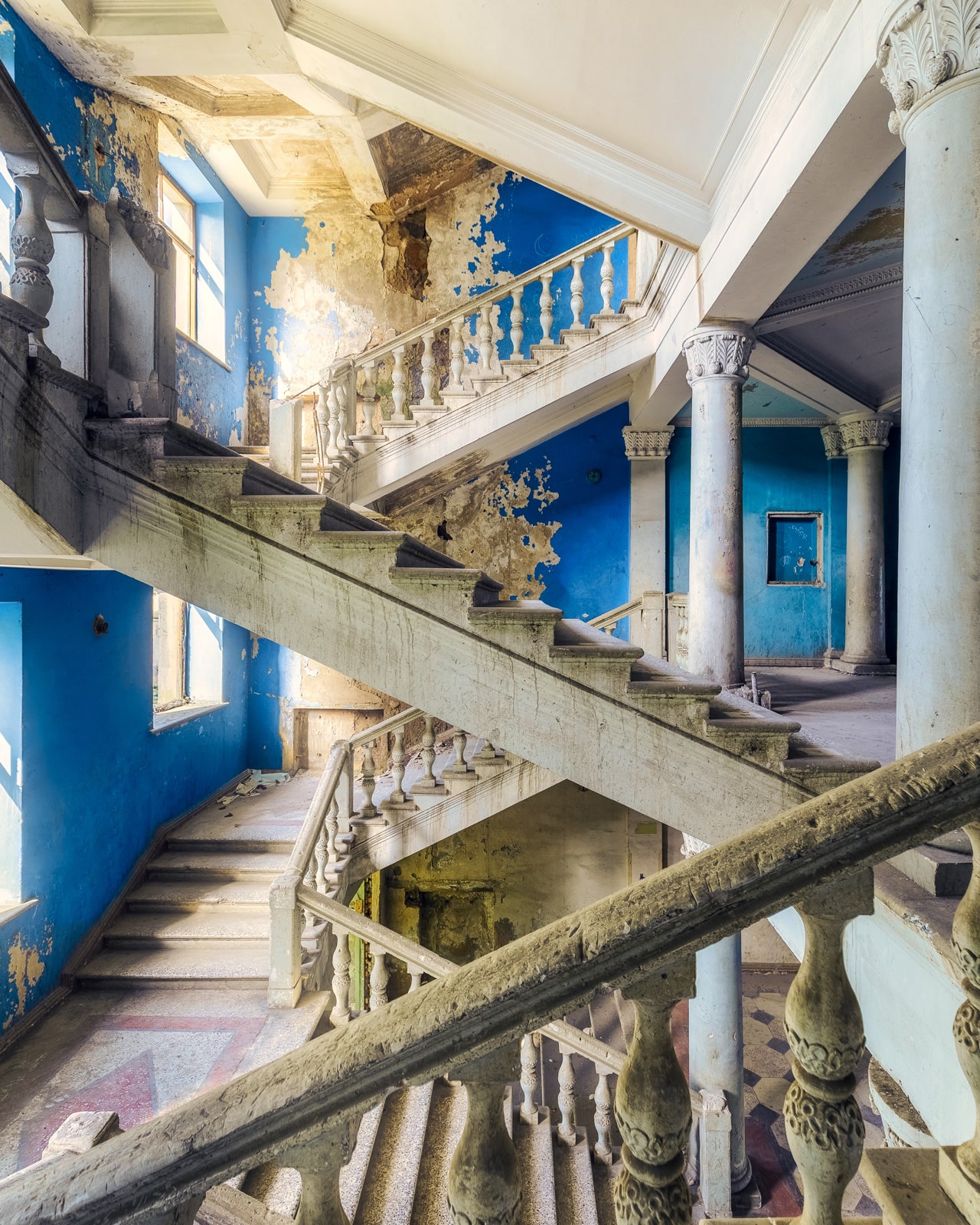 NTFs will revolutionize the art market in the long term if the full potential is realized and used. I'm not just thinking about digital works. At the end of the day, an NFT can be basically anything. But if we're talking about digital works, it's a great opportunity especially for 3D artists, animation artists and so on to be able to sell their impressive works as limited editions.

To me, personally, it's the "bandwagon" on which I'm going to bet a big part of my future. For now, it's still a rocky road because I'm in a niche that is quite unknown and not so popular until now, and I still have to build up the relevant social media channels from the scratch. There's a lot of work, time and energy left to invest in my dream - but I feel confident and motivated and I already have so many ideas that can be implemented very well here. Furthermore, the market will change as well. I am ready and in the starting blocks, waiting for the right moment of time to come.

Of course, I'm also looking forward to collect some great work of other artists myself. Every day I discover so many unknown talents, whose work just is unbought. And it's these talents that I want to support and promote, so that they can then follow the same path. Only when it works this way, we are all able to benefit.
Which artists inspire you?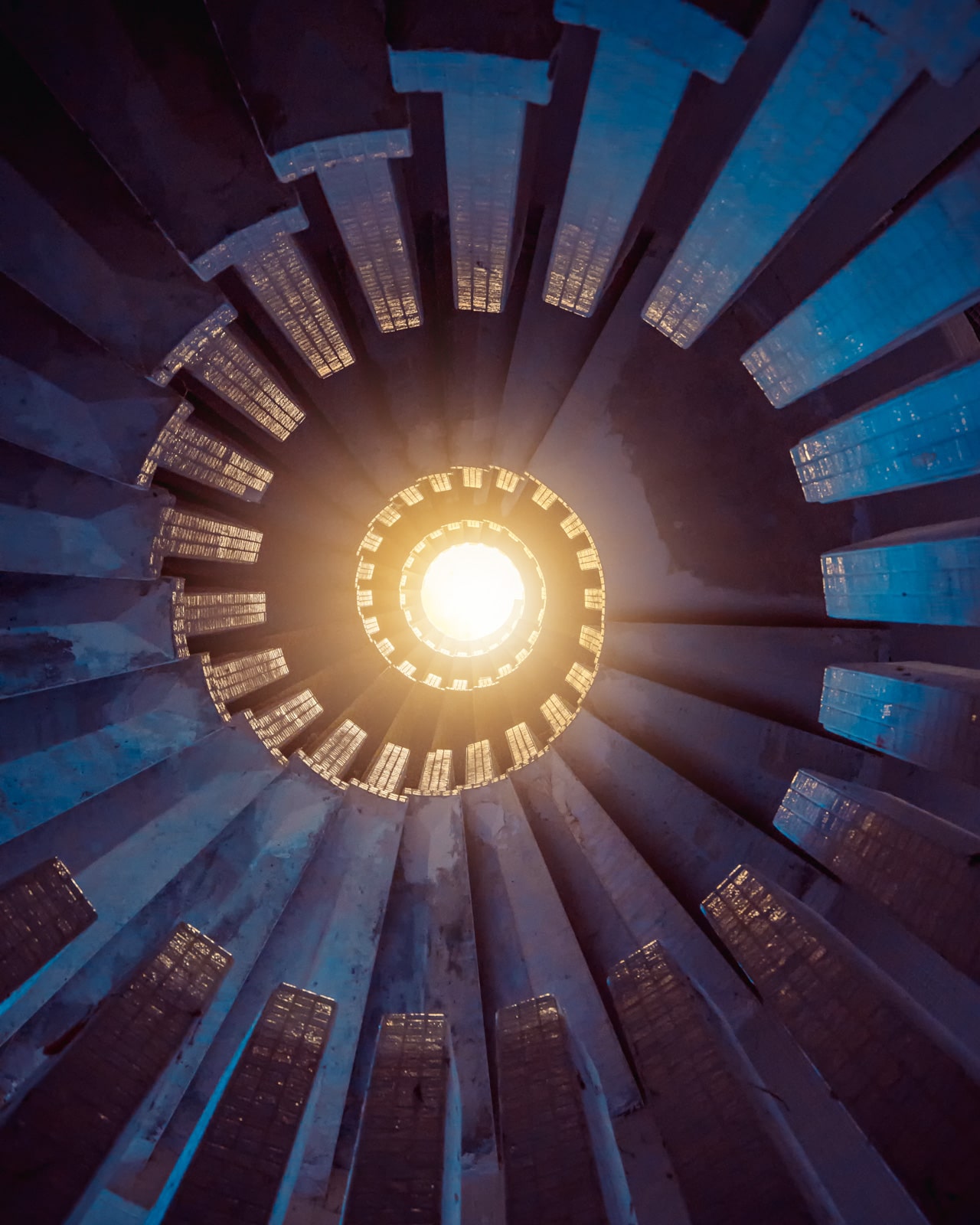 Urban exploration is still a very young topic in serious photography, so I don't have that great direct source of inspiration here. But artists I really appreciate are, for example, Reginald van de Velde, or Christian Lehmann. In general, there are a few across photography that motivate and inspire me.
I celebrate Kyle McDougall`s work very much. The book "after the flood" from Robert Polidori absolutely knocked me off my chair. Also the photographs of Stephen Shore and his masterpiece book "uncommon places" are so inspiring. There are also legends such as Helmut Newton and James Nachtwey.
Last but not least, I have to name Edward Hopper. A painter, but his works have so much influence on today's photography that I cannot imagine a life without him as an inspiration.
What makes your work stand out?
My photographs are mostly about the beauty of decay. The recapture of nature from human structures as well as old architecture or vehicles often play a major role.

In over 10 years, however, so many projects have emerged within the genre that I no longer want to pin down on 2 or 3 core topics. Precisely because there is often a historical component.
In general, I don't put on a creative corset and stick to one category. The world is so big and fascinating, the creative possibilities are almost endless, so that it doesn't make sense for me to reduce myself to one topic. Maybe this is not the smartest way to think in a commercial point of view, but: damn it, it fulfills me. :-)

In the end, it is important for me that the picture has an aesthetic and/or emotional added value for the viewer. Ideally, both.
Which artist do you want to promote?
Honestly, there are so many I want to support. There are so many talented artists, it would take forever to name them all.

But I would like to highlight Jennifer Vahlbruch here.
 
because not only is she a talented photographer, but she is also an active advocate for women in the NFT space and their visibility. I think that someone like that needs more limelight because it can help not only her but also many other women.

Why should people buy your work and what do you want to tell your collectors?
My photographs are not only art. They are a contemporary historical medium. Many works show historically significant places and many of those places will sooner or later disappear forever.
That's why I always say: you don't just collect art, you also collect history: every piece of art has its own spirit of time and its own significance for someone's history.
Aesthetics and visual language is an important criterion for me, but I do not necessarily correspond to the general definition. My aesthetics may also be quite dreary, bleak, melancholic or sad. It is not just about showing a beautiful photo to the viewer - it should awaken an emotion in him and make him think as well.
Another peculiarity of my pieces is the fact, that they show a different view of the world. It is also a side of the world that many do not know or they do not get access to it. I sometimes go for it with large health and legal risks for the goal to be able to send the viewer on a thought and time travel. Many images are therefore not only rare in their edition, but also the motif is often unique in this state.
To me, art is something that brings the artist and viewer in an intimate situation, as the emotions of both sides merge at the moment of viewing. That lends the work its perfect meaning. Therefore, the human component, that I let flow into my art, is very important to me. The reason why I tell so much about the human and social influences and thoughts is, that I want to make people happy with my arts.
Selling my pieces is not just a nice extra income to me, as is the case with many great artists at the moment. It's the basic livelihood for a lot of people. I have not been able to pursue my goals for years. My wife is seriously ill and my sister suffers from MS. My parents are pensioners with small pensions. I am the only one who is still able to earn money and I suffer from depression myself. At the moment, I owe the fact that I can still get out a little for pictures to my big-hearted friends.
I don't want to get all teary-eyed here, but I tell these things to show how much this actually means to me, since art is probably my only chance to change the financial situation. My biggest goal is to be able to enable the treatments and care they need to my family. And, if there would be any money left, it would be reinvested into my art.
That means you're not just buying a photo and a story, you're also giving a little piece of quality of life to people who are having a hard time.
After all, it would really delight my heart when your main reason to buy my art would be their emotional or visual value.
As you can see, I am a very emotional person who speaks openly and that is why I feel a close connection to my collectors. Because the fact, that I could move someone emotionally to the point that they are even willing to spend money on something I created, is much more satisfying than the actual financial transfer.
That's why many collectors already have become good acquaintances or even close friends. Because there is something that connects us.
One last word
Stay true , stay yourself and never give up. Even if everything seems to be hopeless, don't lose sight of your goals and dreams! My own experience is that things always move on and eventually get better. No matter how bad, painful, depressing or demotivating something may be, with a healthy attitude and a hopeful perspective you will always find a way to change it into something good and positive. Just be patient, learn from your mistakes and keep working hard towards your goals.
And the most important thing is: always be kind and non-judging to other people. No matter which gender, color, background or sexual orientation... In the end, we all have something in common: one heart and one soul. And those things define us as human beings.
Here you can find Andy's works