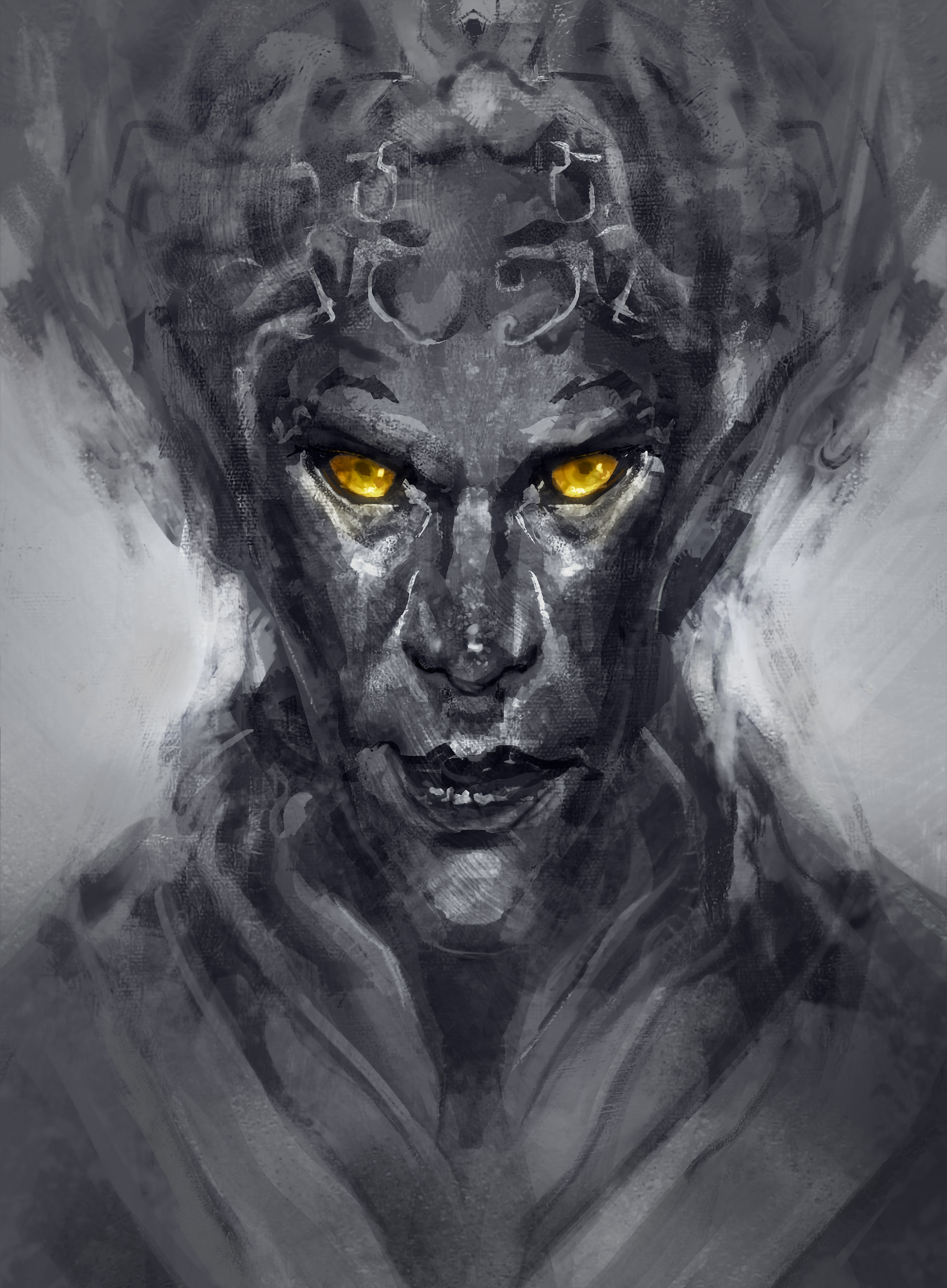 Today I introduce you to a great illustrator. She has a golden heart for animals and is the mistress of dark art. Look forward to learning more about the amazing Goldcat.
Goldcat, please tell us more about yourself!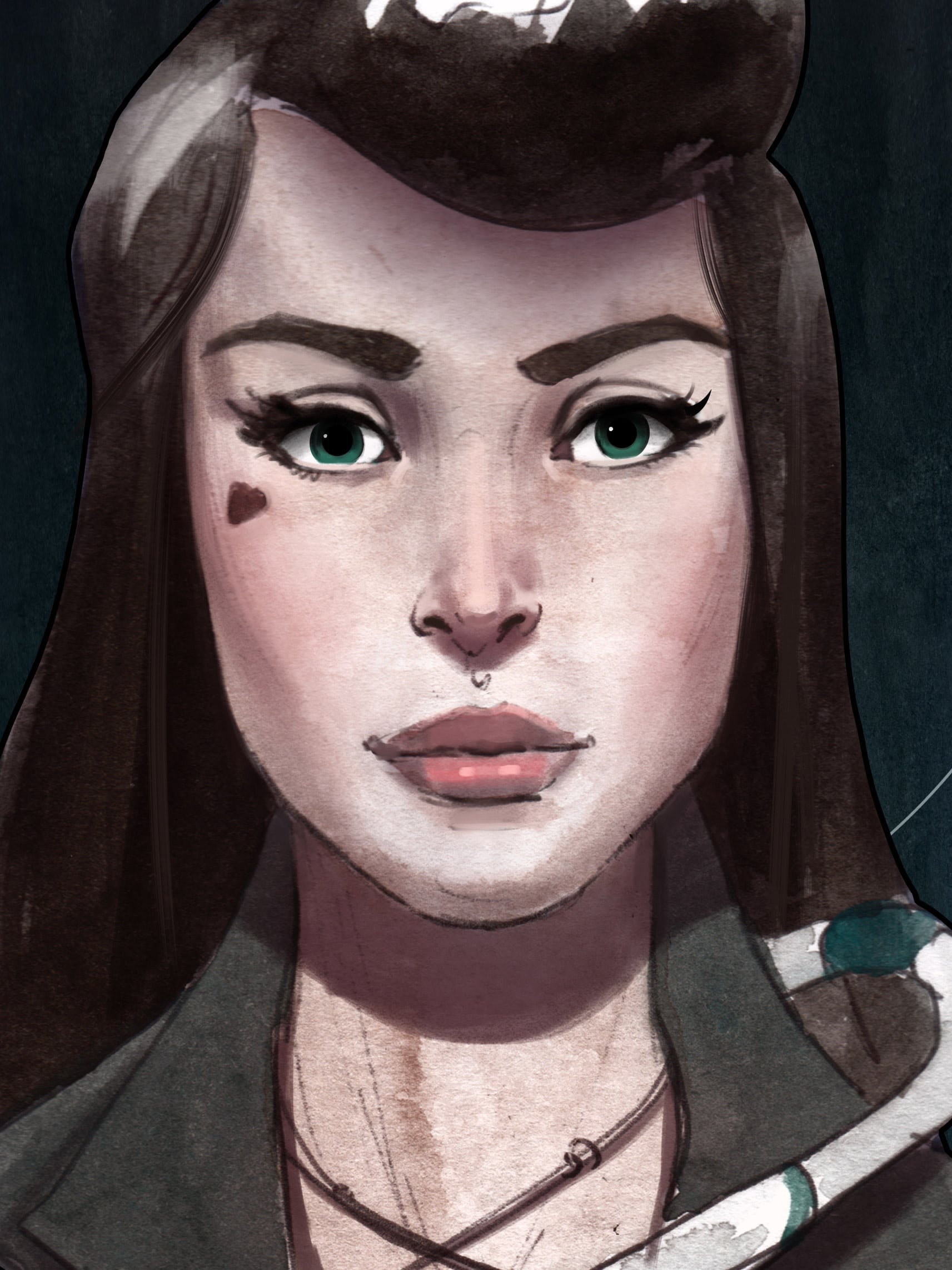 Hi and thanks for having me! My path to art was anything but linear. I only started pursuing it seriously at the age of 27. I had finished my business degree and was working in an engineering firm, which drained the life out of me week by week. You should know that I used to live in Africa for 9 years and wasn't getting used to the stale and conservative office world. I discovered digital painting in a facebook group and 6 months later decided to quit my job and become an illustrator. That was four years ago.
How did you get involved with NFTs?
End of February I saw two fellow illustrators use the hashtag NFT on twitter and started looking into that. I was immediately sold on the idea, the opportunity to make original digital paintings. But I also saw the backlash and hate among the art community so in order to explore the idea for myself, I decided to create my alias GoldCat. Partially inspired by my own cat, but mostly to symbolise something of worth and someone who always lands on her feet. I'm also a leo by the way. After dabbling on ETH platforms for a bit I discovered Tezos, and fell in love. This was what I was looking for: a more sustainable, Proof of Stake blockchain and I got to list one of the first 6000 NFTs on Hicetnunc2000..
How do you see the future of the NFT market?
The first few months have been a rollercoaster already. I see the enormous potential that is NFTs. And if I see it, others must do too. I imagine businesses planning and strategizing on how to make use of NFTs behind closed doors as we speak. There is no doubt that it is here to stay, but lots of roadblocks are still ahead. We all know that art will not be the only use case for NFT's so seeing it branch out into other services and products will be interesting. As for art, the hype is currently normalising but seeing artists get demotivated by it really saddens me. NFT's have created a whole new income possibility for artists around the world, I see it empowering us and giving us leverage against crunch-time and underpaid jobs.
Which artists inspire you? 
Currently I find myself in awe of the crazily versatile @graph0man1.

 It seems like anything he tries turns to gold."

@Ruben_Fro

who is inspiring by by doing so exceptionally well on Tezos and

@Henrikaau

for bringing beautiful traditional portrait paintings to the digital NFT space.
I also need to shout out @Thami_Ouafssou, @bjorncalleja, @LostKeep, @pleshkova_art and @cadaversky who inspire by having an exceptional style each.
Please tell us about your art Goldcat!
My paintings have been described as elusive and eery. They combine my love of expressive portraits and dark fantasy art. I like to keep things mostly monochrome, playing with contrasts and brush textures to conjure some mystery. My ongoing "Remnants" series however, touches about something else that is dear to me: conservation and my love for animals.
Which artist do you want to promote?
I would like to promote @Avlevytska. She has been so patient with her listings and it's time people start seeing the value of her work and how much soul she puts into it!
Where can I find your artworks?