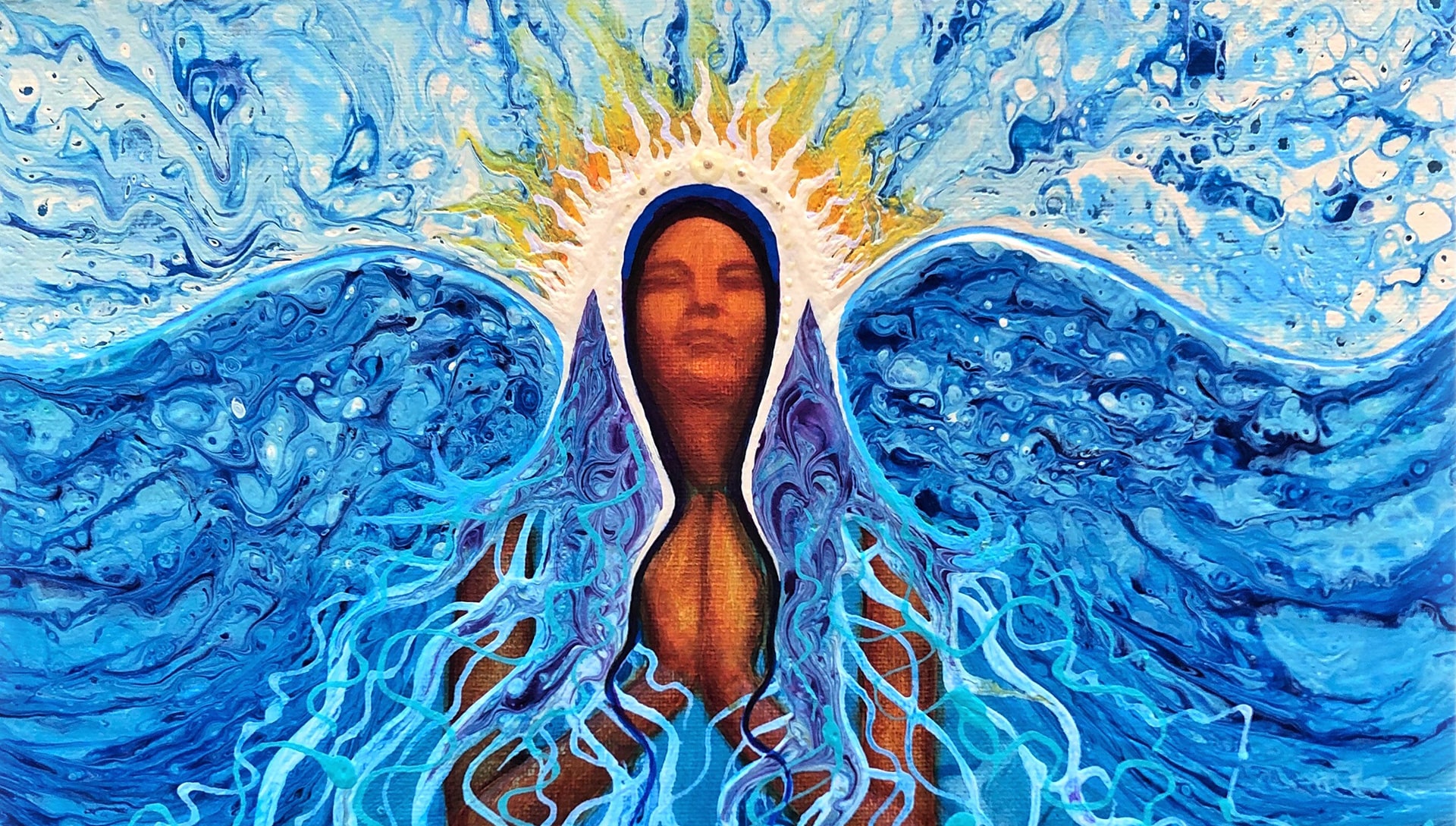 It's nice to see when people are so broadly interested as the dear artist I introduce you today. Whether photography, painting or digital art she has something great to show in each area! Look forward to many great pictures from Virginia Lori!
Virginia  please tell who you are!


My name is Virginia Lori and I was born in Toronto, Ontario.
I obtained my animation certificate from NBCC Miramichi as well as studied Fine Arts at Mount Allison University, both located in New Brunswick, Canada.
How did you get involved with NFTs
NFTs have been in the news for quite some time and with the encouragement of my son I decided to learn what was involved in their creation.  NFTs, Crypto, Eth, Tezos… the new-to-me words, new methods, new currency, all became a new learning experience, a new world to explore, a new way to begin and continue the discussion of ideas, and an exciting platform for artistic collaboration.
I've found the NFT community to be uplifting and supportive – a major plus, especially for new creators. I belong to a group of wonderful artists - NFT Photogs – all who have been inspiring and helpful. I had also been invited by @WTCoffeeThingsR to collaborate with @notartclub producing a visual, audio, and animated representation of 100 individual perspectives from around the world expressing many different thoughts on the concept of "currency" – this collaboration resulted in the creation of "The Last Bell", a 1/1 NFT which is available for collection on the Foundation platform. https://foundation.app/@NotArtClub/the-last-bell-54181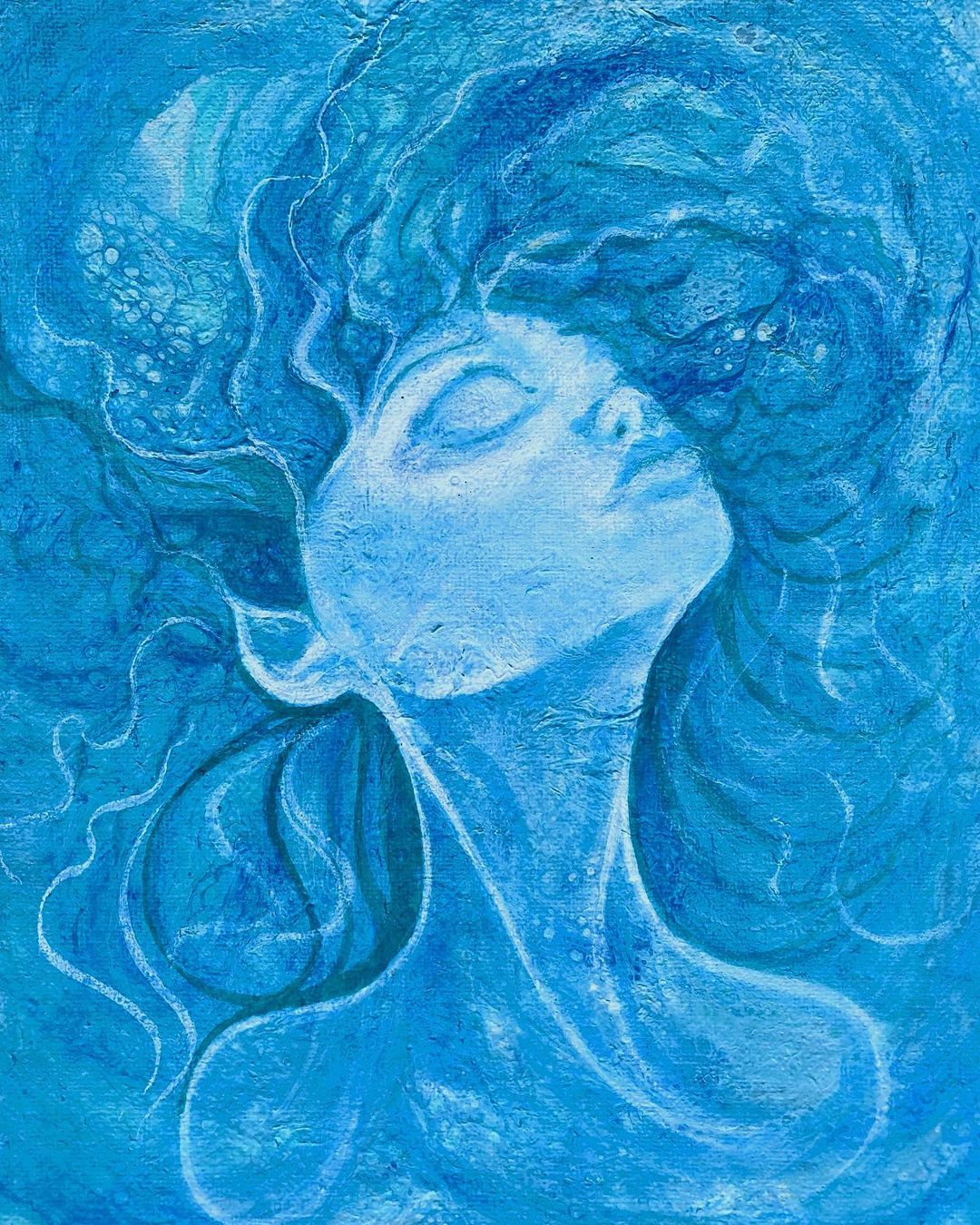 How do you see the future of the NFT?
Creating NFTs has given me new opportunities to share my work. It's been exciting to have virtually exhibited with the @imnotArt group as well as in #Stratosphere, the NFT Art International, Beijing 2021. Being part of these exhibits and being exposed to the beautiful works of other artists is beyond inspiring - it encourages me to experiment and learn new methods of creating art. I can't even say which artist I would want to promote because I am constantly admiring, and collecting from, so many different artists!
NFTs – where am I going with this?  Wherever it takes me. 
What do you create? What makes your work stand out?
I work with many different traditional mediums including photography, most recently experimenting with various digital applications. My influences include the beauty of all people and places, as well as color and light. I have exhibited locally and online in various shows over the years as well as had some of my work published. I currently work from Saint Philippe, New Brunswick, Canada.
Paintings of Virginia
Generated Art from Virginia
Photography from Virginia
Who do you want to recommend?
There are so many that I would love to recommend - choosing just one is difficult.  I decided, though, and I recommend Lily White. 
Lily walked me through the mystery steps on how to mint a NFT, explained the lingo, and even gifted me my very first NFT which started my collection. To me, Lily embodies the hashtag: #artistsupportingartists!
Where can people find you Virginia?