Street photography is an extremely exciting part of photography! Angles, arcs of tension, stories - to capture and trigger within a second. An undisputed master of this discipline is Francesco Portelli, whom I present today in detail.
Francesco  please tell who you are!
I'm Francesco Portelli and I'm a professional photographer from Italy. 
My artistic background started with my studies in graphic design. I started working as a graphic designer but later I decided to make my passion for photography become my life. I became a professional photographer and I integrated my graphic design skills on my photographic vision. If you see my images you can see I always search for geometries, lines and shapes in general. 
I've always been an art lover. In Italy art is a pillar of our history. I grew up visiting the most important Italian art cities such as Florence or Venice and admiring the works of Caravaggio, Leonardo or Michelangelo. Caravaggio in particular inspired my photographic vision a lot.
Currently my photographic work revolves around street photography, portrait and international wedding photography.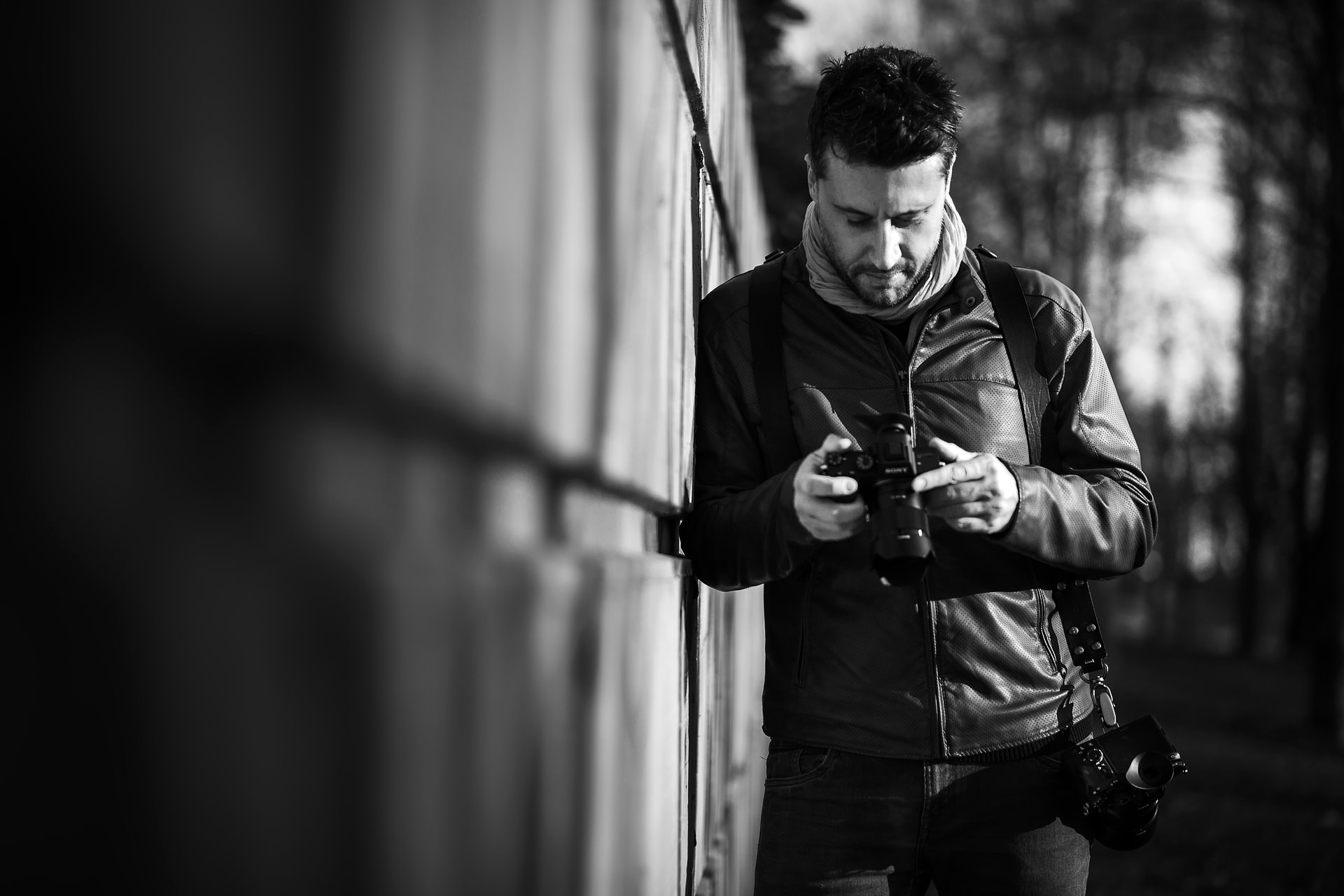 How did you get involved with NFTs
Last year around October I saw some of my favourite digital artists minting their works on NFT marketplaces and I started to think this would be something amazing for photography too. As a photographer I always loved fine art prints and in the past I printed some of my images as a limited edition. I always love the concept of uniqueness and when I discovered NFTs I immediately thought they are the natural evolution of this concept. At the moment you can find me on Ephimera, Foundation and Opensea.
How do you see the future of the NFT market?
I think NFTs are here to stay forever. At the moment photography on the NFT space it's just at the beginning. I saw in the last months a lot of great photographers joining this world and I think photography is starting to have an important role in this space.

Who inspires you?
My photography vision has always been inspired by different artists, such as Caravaggio for lights, Fan Ho for incredible atmospheres and Alex Webb for compositions.
"A photograph does not tell anything is an unusable photograph"
What do you create? What makes your work stand out?
I have a specific vision of street photography, not documentary but interpretative. I would describe my photographic style as metaphysical fine art street photography.
I want to represent the solitude of the people, because I think often we feel alone even if we are surrounded by other people.
We are distracted by our thoughts and don't pay attention to those around us. For this reason in my photos there is often only one person. Alone between the lights and the shadows of the city.
Art comes from the depth of unconsciousness, emotions and feelings. Visions are just like these lines, swirling and fading away, show us flowing ambivalence between light and darkness, harmony and chaos. I think art should speak for itself, sometimes words just limit all the energy and meanings.  You whether feel it- or not.
Which artist do you want to promote?
Have a look at Claire Silver's art. She is one of my favorite artists in the NFT space.
Where can people find you Francesco?