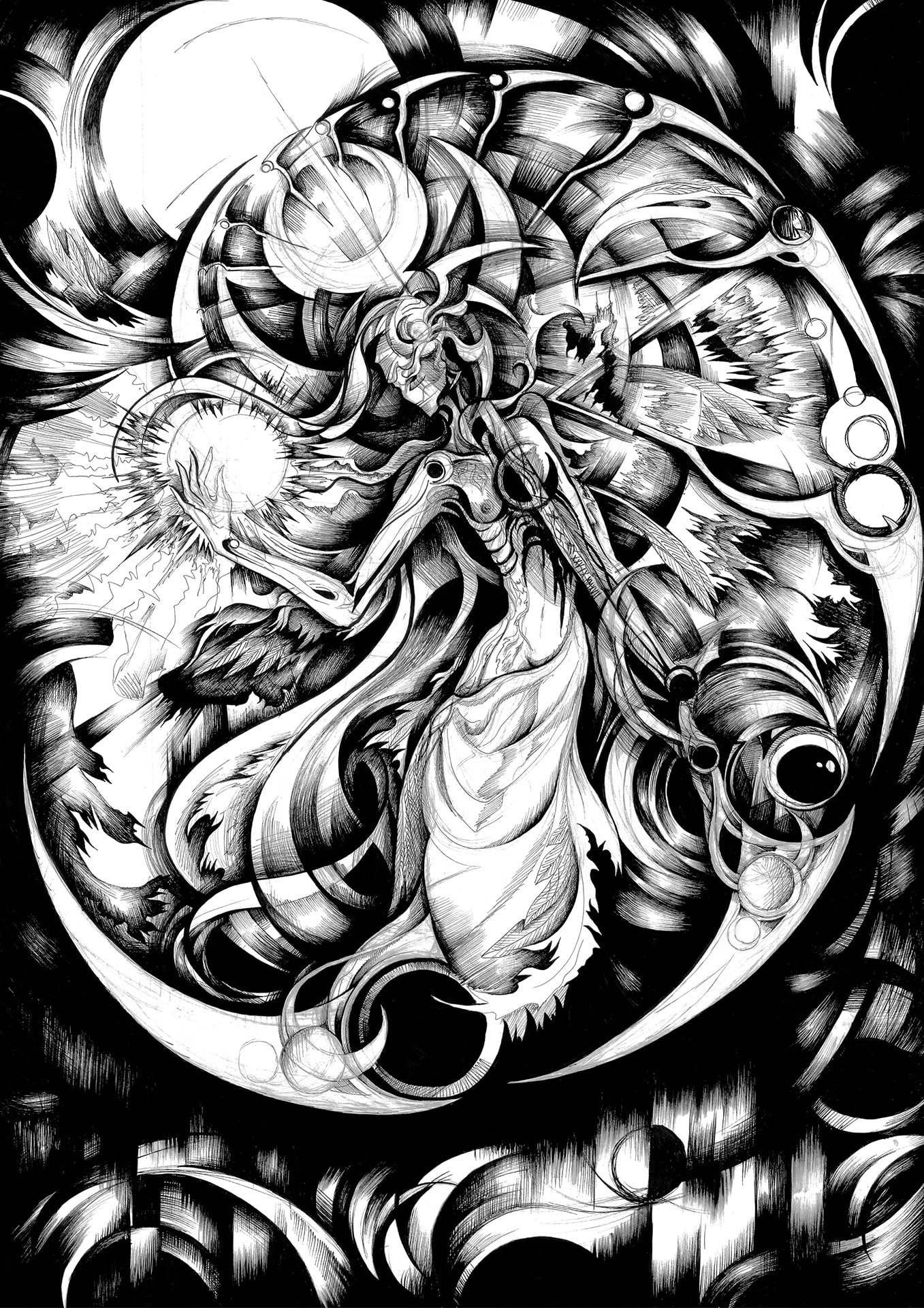 Today I present an artist whose work stands out for its extreme contrasts, beautiful classic fine lines and incredible dynamics! It is uncanny how the works come to life the longer you look at them. Avlevytska!
Anna  please tell who you are!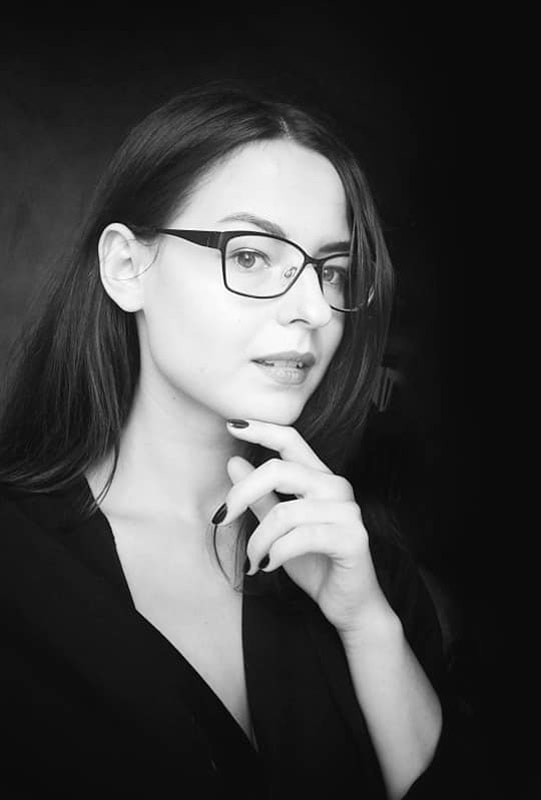 Hello, I'm Anna, artist working in high-contrast black and white graphic style. I live and work in Kyiv, city with an ancient and mysterious history. I started drawing from childhood, early sketches were telling stories, imprinting strong feelings.
My works were presented at local art events, as well as at international exhibitions and art fairs (Four Seasons Art Fair NL, Journey of Souls IT, Art From Below UK). Some of the original artworks inspire collectors in France, Netherlands, Germany, USA, Sweden. 
As a designer and illustrator, I love working with music bands and labels, such as Debemur Morti Productions, Blut Aus Nord, Thenighttimeproject, Sleeping Ancient and many more. 
Now I am more focused on personal projects and exploring new mediums in Art.
How did you get involved with NFTs
I saw some information about NFT in social media, people shared their thoughts and experience. Since I already knew about cryptocurrencies, it was really exciting to see that they are now connected to art. Community was even more than welcoming, it was easy to take a risk and get started – to find new inspiration. To inspire and find new friends.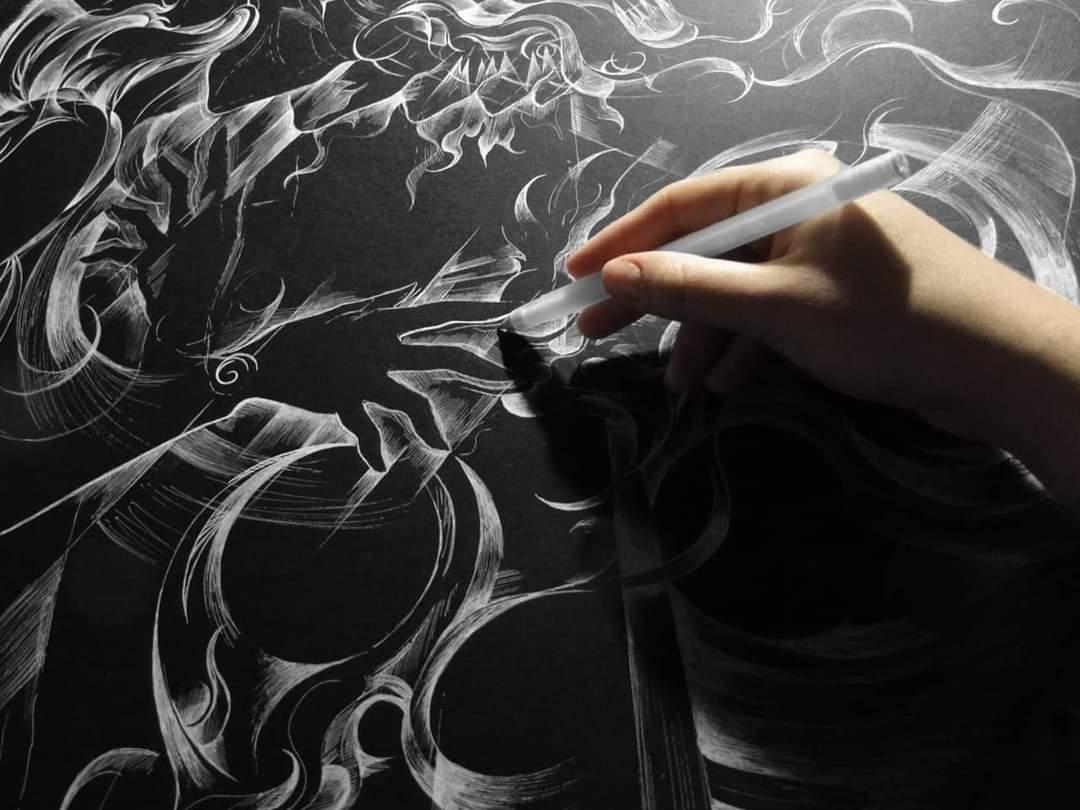 How do you see the future of the NFT market?
NFT is a new definition of success for artists, a new way to work and have their work appreciated. The variety of mediums and techniques in this field is really astonishing. Too many of us were struggling with clients, commissions, regular job. Digital art wasn't even much appreciated by galleries and classical art world/galleries. Now artist can focuson their own vision, and personal projects, they hadn't imagined was even possible before. New market bring more freedom – artistic, financial. New connections and new inspiration. It's hard work, but I am sure it is worth it.For the future, and for artists to take control of their lives and creative processes.
f you had one wish - who would you want to collaborate with?
I am totally open to new projects! Art usually connects like-minded people, I highly appreciate that and willing to try something new and to experiment.
What do you create? What makes your work stand out?
I work in a high contrast black & white graphic style. Dark visionary works saturated with energy and emotions. Most of the works are handdrawn, ink on paper, although now I am experimenting with digital art as well.
Avlevytska work in progress
Art comes from the depth of unconsciousness, emotions and feelings. Visions are just like these lines, swirling and fading away, show us flowing ambivalence between light and darkness, harmony and chaos. I think art should speak for itself, sometimes words just limit all the energy and meanings.  You whether feel it- or not.
Which artist do you want to promote?
Vladislav Cadaversky. Obsure, horrorvisions from another world.
Where can people find you Anna?